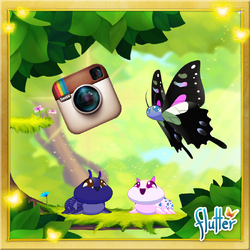 The Flutter Community is more than
gifting
and this website with all its information – collected by the fans!
The game itself provides Community Events (usually during Butterfly Events) during which the community can achieve common goals and specific rewards.
But

unaway further can be found on Facebook

– where you can also find more friends to play with and community groups for Flutter: Butterfly Sancuary – and they are on Instagram, too!
Community content is available under
CC-BY-SA
unless otherwise noted.